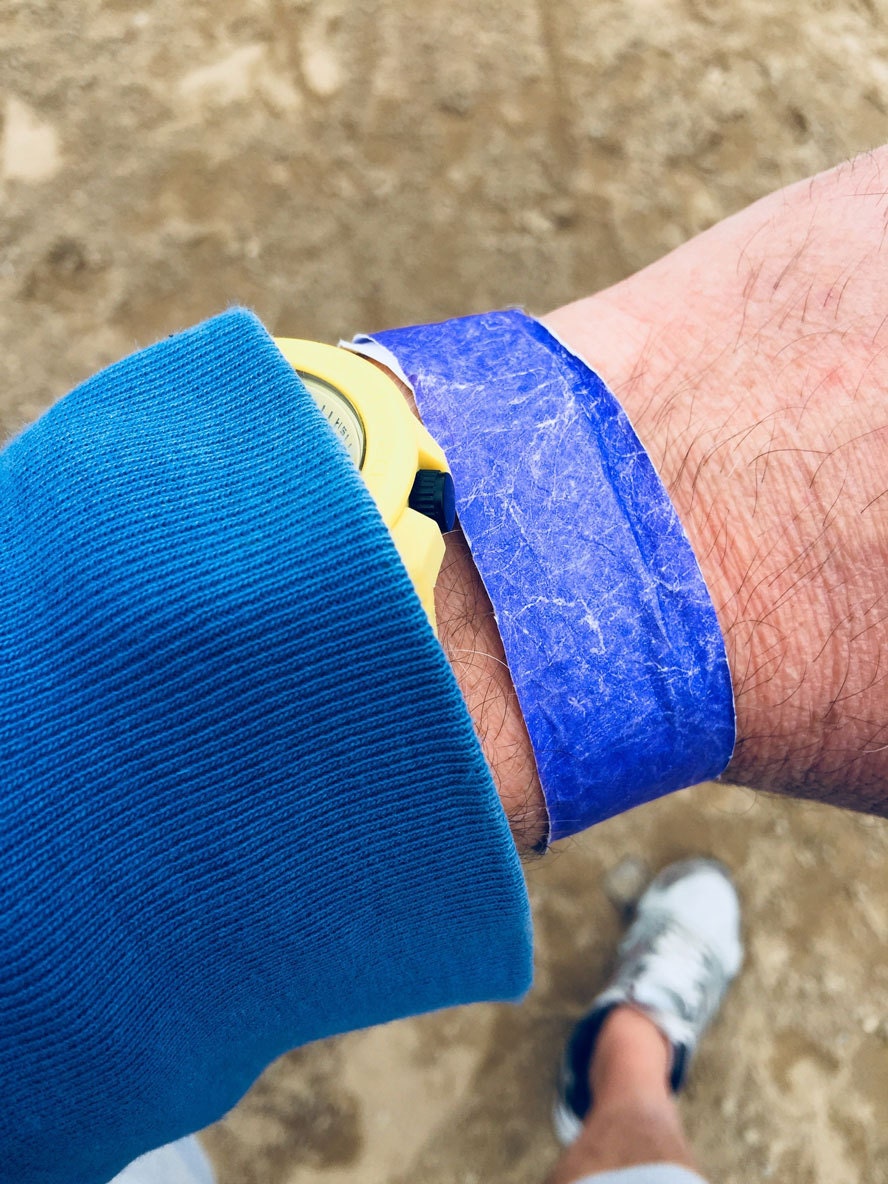 Oona and I have a bet: how long we can keep on our wax paper bracelets from the Gananoque boat tour we did on Thanksgiving weekend, for FAMILY FUN TIMES (this is the name her aunt gives to any heavily planned/prescribed family activity, as in: why are we all in a car to Nebraska, commenting on cloud shapes and bleeding from the eyes? Oh yes, because it's FAMILY FUN TIME). If Oona wins the bet, I take her to Menchie's, which in her mind is like trick-or-treating in Disneyland; if I win, Oona has to get up every morning for a week straight with no complaining during her morning routine (pee, wash hands, brush teeth, wash face, get dressed, etc … I know, I know, it's worse than a Soviet gulag). Throughout the week she is constantly asking me to show her my bracelet, to prove that I still have it on. I do. In fact, it's in pristine condition. Hers, meanwhile, deteriorates rapidly. At one point I notice that it's been torn and re-tied. I say nothing. Finally, the next Saturday morning, I ask her if she's still got it on. Tears flow over the breakfast table. Of course her lawyer (read: mother) runs in to present arguments, saying that she made her take it off for swimming the night before. Yes, because it was all torn up, I say. And I know that there is only one rule here, and that rule is, , so I say, Look, I'll make you a deal … I'll take you to Menchie's *and* you have to do your best in the morning for the next week, no complaining. More tears flow. That's a good deal, her lawyer advises.
=     =     =     =     =     =     =     =     =     =     =     =     
Three weeks after the hurricane, Puerto Rico is still a zone of unmitigated misery. President Trump says they need to get to stop complaining. I'd say he should make them a bet about a bracelet, but his wrists are probably too tiny.
=     =     =     =     =     =     =     =     =     =     =     =   
What is it about the British and hideous crimes? Certainly, other countries will occasionally produce a spectacular contender to tip the scales a bit, but aside from countries that don't have functioning governments (I'm looking at you, Mexico), the grisly business of murder seems to be very, very English. Is that why they produce so much murder-mystery entertainment?
=     =     =     =     =     =     =     =     =     =     =     =   
I have to lose my mind on Oona one morning when she cannot produce her puffy pink jacket –– the only jacket appropriate for the day ahead. She gets away with this kind of thing –– this not-caring-about-her-possessions attitude –– most of the time, but every once in awhile I feel compelled to go nuclear, just to implant a in her memory, and let her know that it is *not* okay to just shrug and not give a shit. I feel that this is a red line of sorts, like grafitti in New York City, where if you let the little things slide then it's nothing but trouble ahead (believe me, I understand that the trouble will come anyway, but I don't need to feed it).
=     =     =     =     =     =     =     =     =     =     =     =   
Another week, another painting. Or, in other words, when in doubt, just work.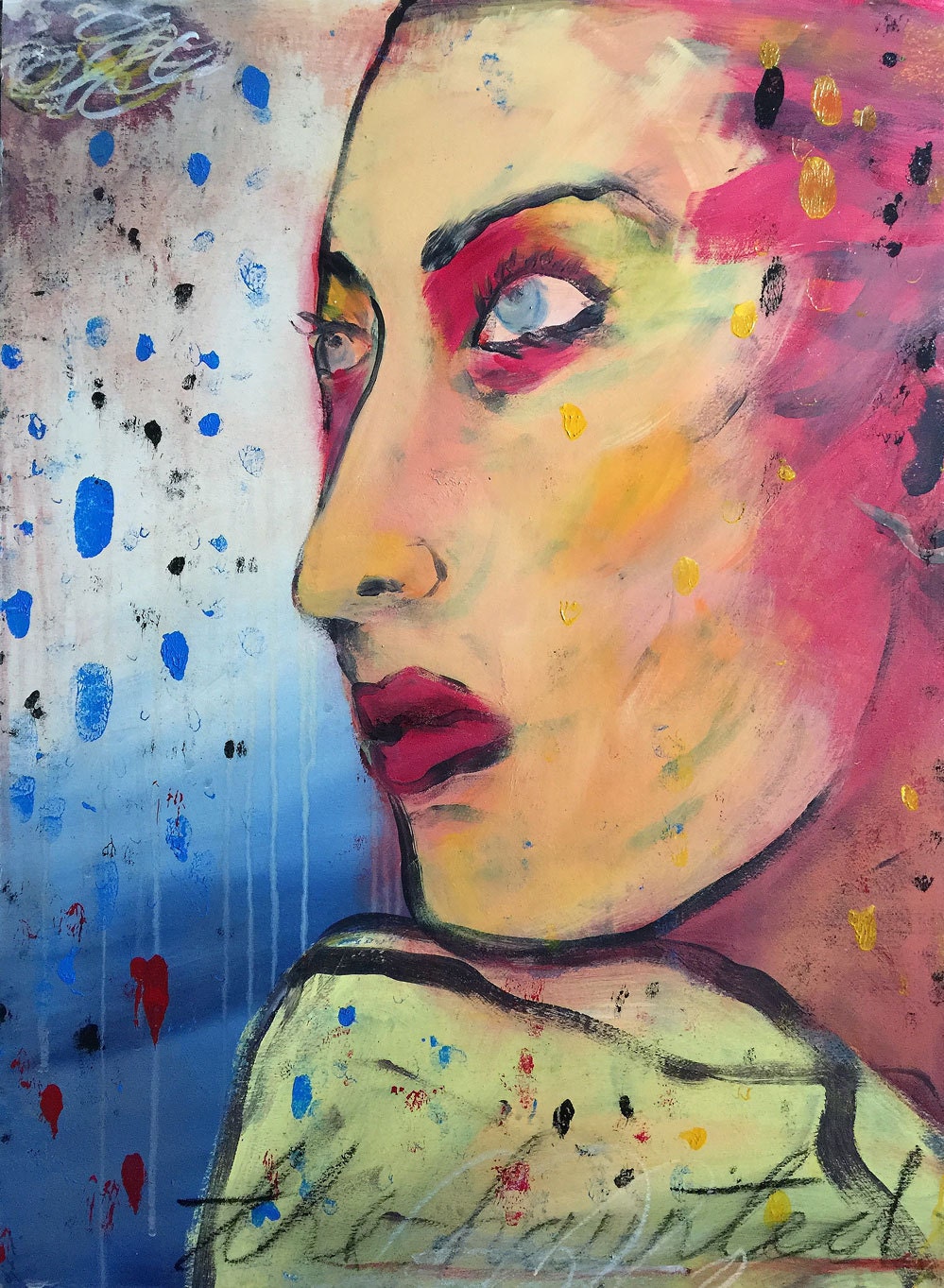 The Haunted; mixed media on cradled board, 18 x 24 x 1.75 inches. Inspired by a Mary Shelley quote: "Oh! Stars and clouds and winds, ye are all about to mock me; if ye really pity me, crush sensation and memory; let me become as nought; but if not, depart, depart, and leave me in darkness."
=     =     =     =     =     =     =     =     =     =     =     =
C is on strike. The main issue: part-timers make up 70 per cent of the teaching staff. In other words: the gig economy. A transient, disposable workforce. And then management wonders why staff is unmotivated and mercenary, and why nothing really works. Make more advertising about dreams and excellence! Give out more staff-appreciation certificates! More fun runs!
=     =     =     =     =     =     =     =     =     =     =     =
Tuesday is now Tinyletter Day; I'm going to commit to sending this out every Tuesday for awhile. See how it goes. I enjoy writing them (or at least they're a good writing workout) and why the hell not.
=     =     =     =     =     =     =     =     =     =     =     =
Have a good week! Here's a pic of Oona during a bike race, trying to look over her shoulder to see if I'm catching up with her.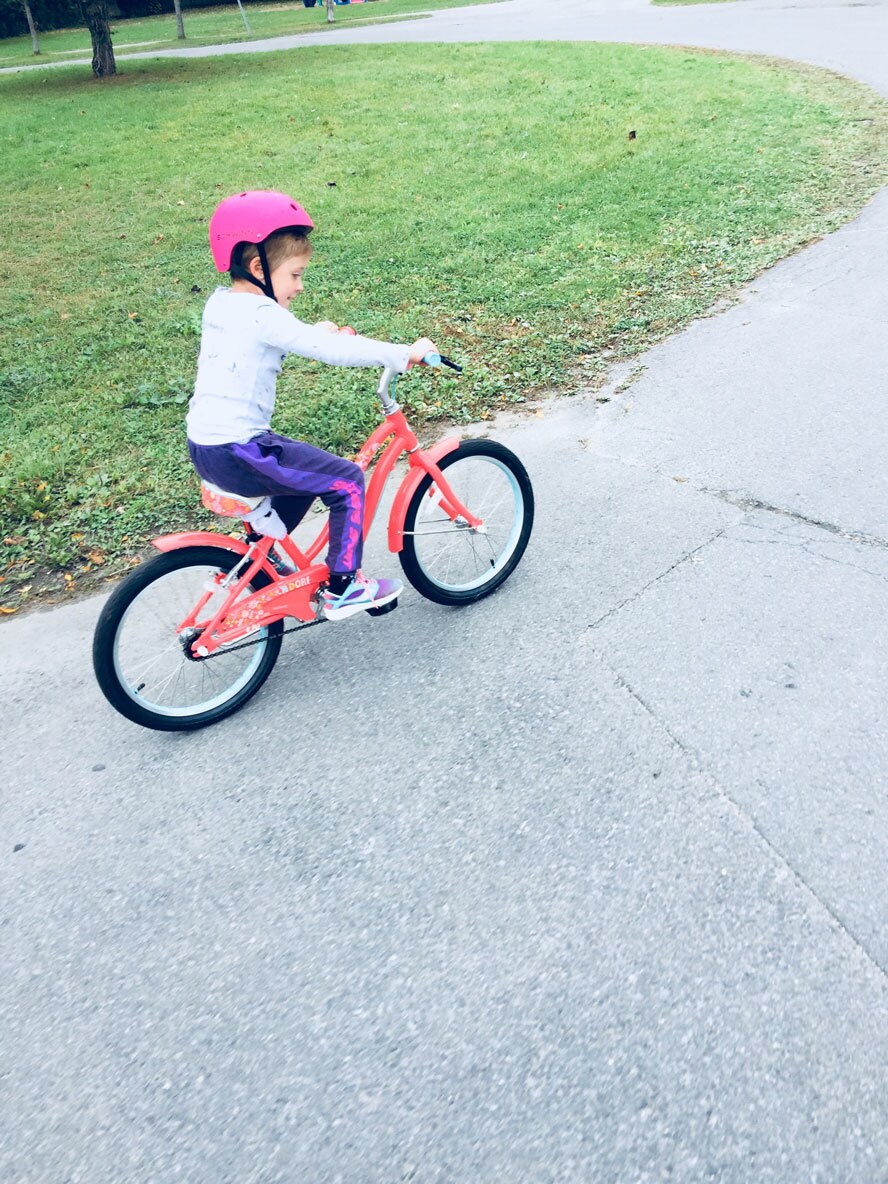 I did. But I let her win the series.
djb