Since coming back from vacation at the end of July, I've been trying to get going on my restart for the fall. Because every September it happens – this collective waking up, and slight panic, and too much happening too fast. This unsettling tendency we have to not do anything until forced, and then trying to do it all at once. And for those of us methodical-planner types (read: not quick on our feet), this is not good. 
So: getting back to using the time I have. Time like lunch. So I'm drawing at lunch again, and writing little fictions to go with them. Like the drawing below.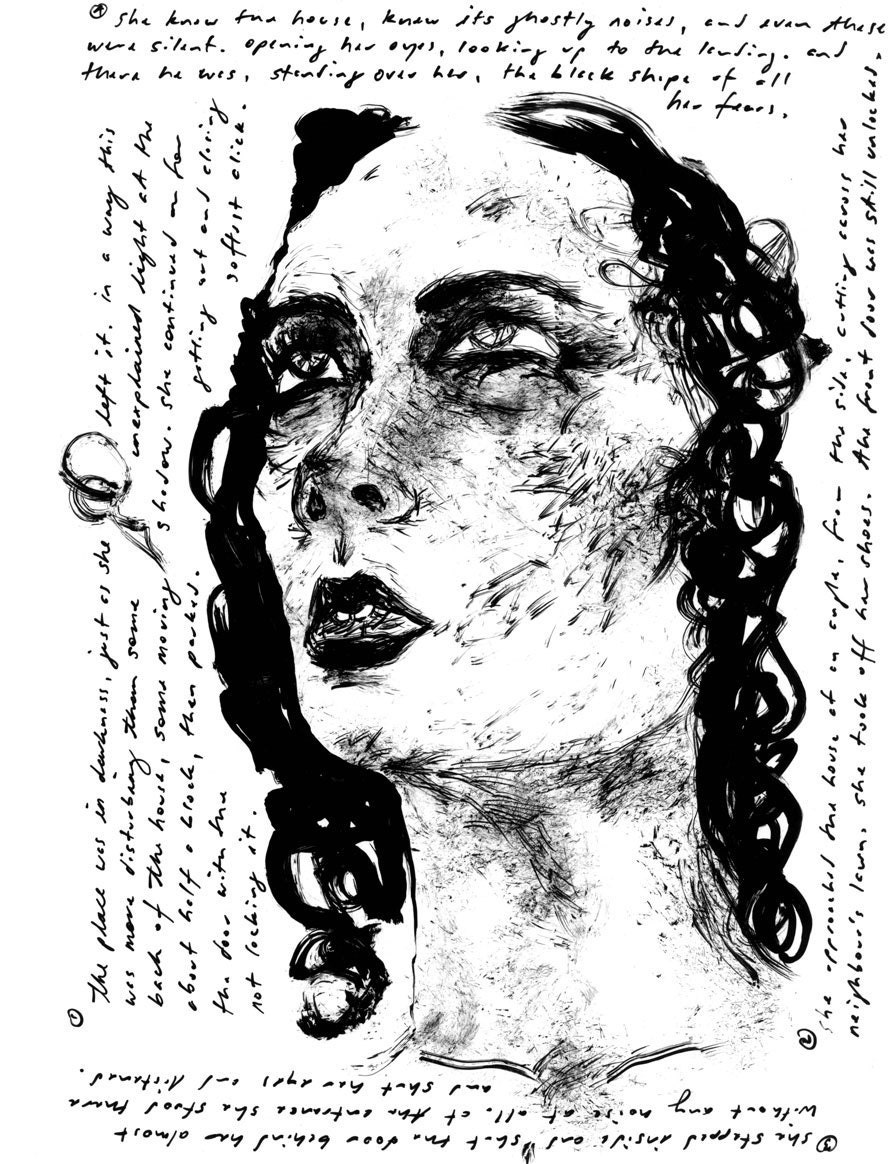 And making my studio time count. Over the last few months I've been seeing the space in a different light, as more strictly a painting studio (there was a time when I thought I could do everything there, from design to writing), and concentrating my efforts on producing large, finished work that is thematically linked. These days, that means images that are icons and archetypes, only not so stylized and symbolic ... more illustrative, in a character-driven way. The latest painting, called The Witness, is from this weekend.